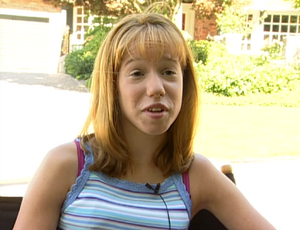 Chantal Strand (October 15, 1987) is a Canadian actress, who played Tammy in the Air Bud series. She is also known for playing the titular character of Madeline in two films, and voice work in American animation, such as My Little Pony: Friendship is Magic, and English dubbing for anime, including Gundam SEED.
Filmography
Ad blocker interference detected!
Wikia is a free-to-use site that makes money from advertising. We have a modified experience for viewers using ad blockers

Wikia is not accessible if you've made further modifications. Remove the custom ad blocker rule(s) and the page will load as expected.